Our heartfelt thanks to all who voted for us. We are so honoured to win the North Shore Reader's Choice Award for North Shore's favourite accountant.
We have worked hard to build our team and our firm these past six years in North Vancouver, and we are so proud to be part of the North Shore community.
We promise we will continue to find ways to exceed your expectations, and provide the friendly, professional service you have come to expect from us.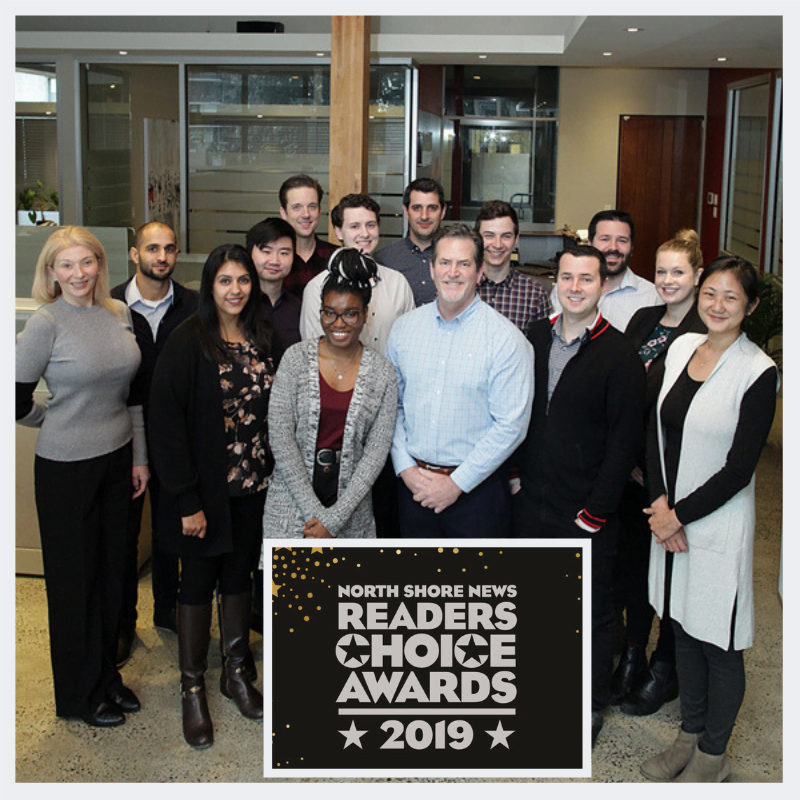 Thank you to all our clients and associates in North Vancouver & West Vancouver- we look forward to continued growth & success with you in 2019!