Business tax
Corporate accounting and tax services for Vancouver businesses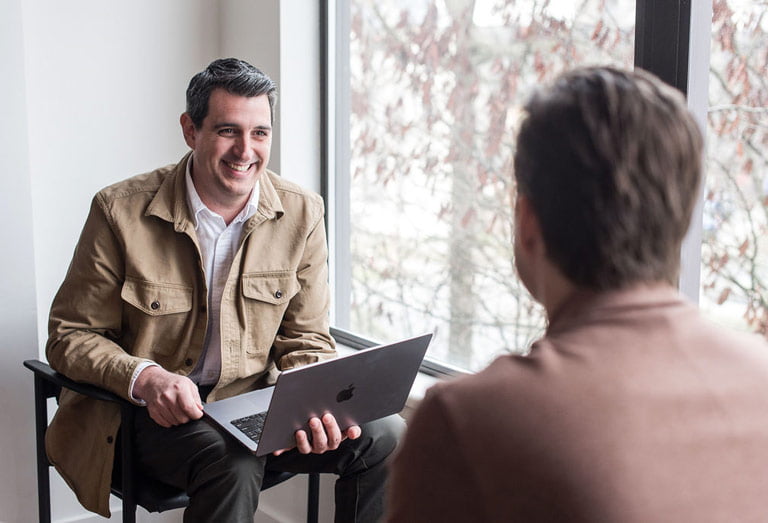 Structure and protect your business finances with confidence
Cahill takes deep care and consideration of your business as if it was our own. Let us be the translators and storytellers of your numbers so that you can feel confident to make informed business decisions. We perform full overviews of business tax structures to ensure maximum efficiency and minimum taxes. There are many financial complexities to consider when running a business, we make saving money simpler.
Business accountant services
Corporate income tax return

Licensed for public practice through the Chartered Professional Accountants (CPA) of British Columbia, the team of personable accounting experts at Cahill have the knowledge needed to help your growing business and guide you to a successful corporate tax return.

Capital cost allowance schedules

Own a depreciable business or property? We can help you set up and determine your tax deduction on your business or property through your tax return.

Robust tax planning

By making tax planning a part of your business strategy, your friendly neighborhood accountants at Cahill can guide you through all your tax documents to ensure accuracy and minimize your business's tax liabilities.

CRA audit assistance

It happened… the dreaded CRA Audit. Don't sweat it. Cahill has the resources, contacts, and strategies to reduce the penalties and interest you may be liable for.
Business growth is more than just a state of mind
As a team of collaborative accountants, Cahill CPA offers Vancouver businesses with a diverse portfolio of knowledge, services, and skills. Imagine: a whole team of expert accountants to help you navigate the intricacies of your business's tax return. It's just the fertilizer you need to help your business grow.
Contact us